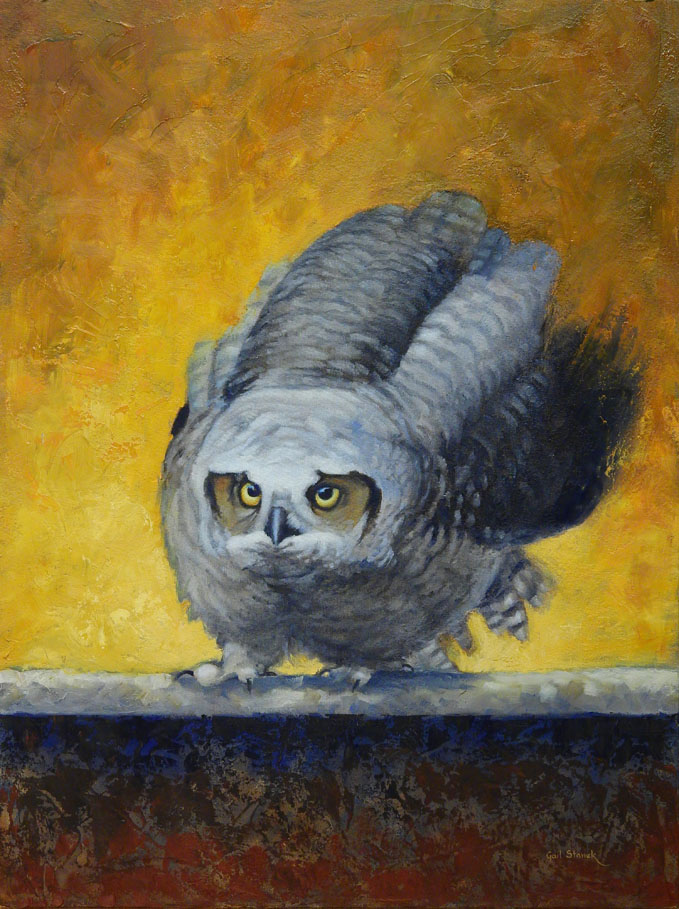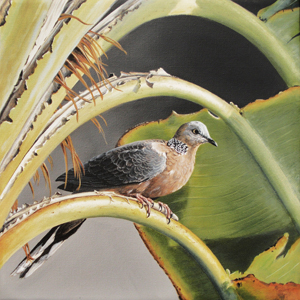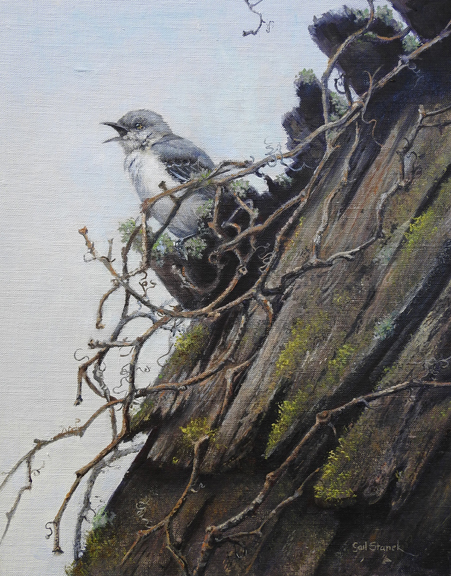 "Country Singer"

Northern Mockingbird

Oil on Belgian Linen

14" x 11"

While on a trip to the Smoky Mountains I spotted this mockingbird singing on the roof of an old shack in Gatlinburg.   The twisted vines of the virginia creeper and the moss coverd shingles were ready made for painting.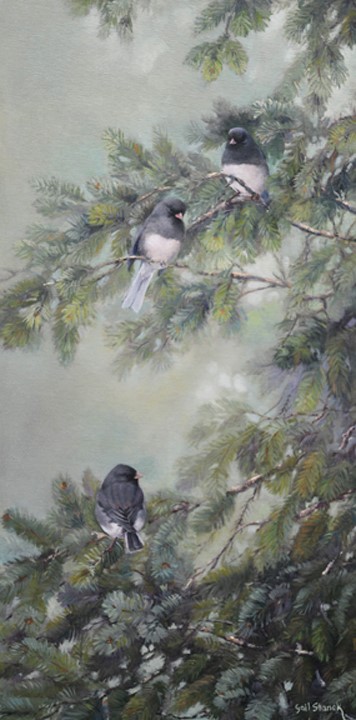 "A Foggy Day"

Dark Eyed Junco

Oil on canvas

24" x 12"

A peaceful, foggy day and pleasant, peaceful birds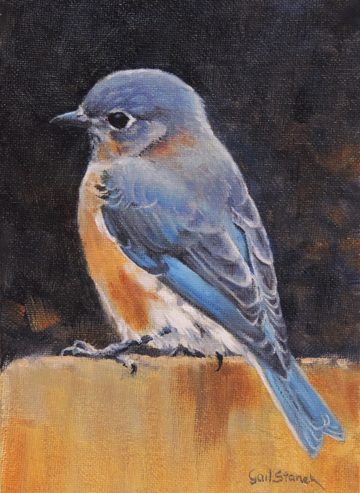 "Blue"

Eastern Bluebird

Oil on canvas

7" x 5"

The sweet little bluebird is one of my favorite birds.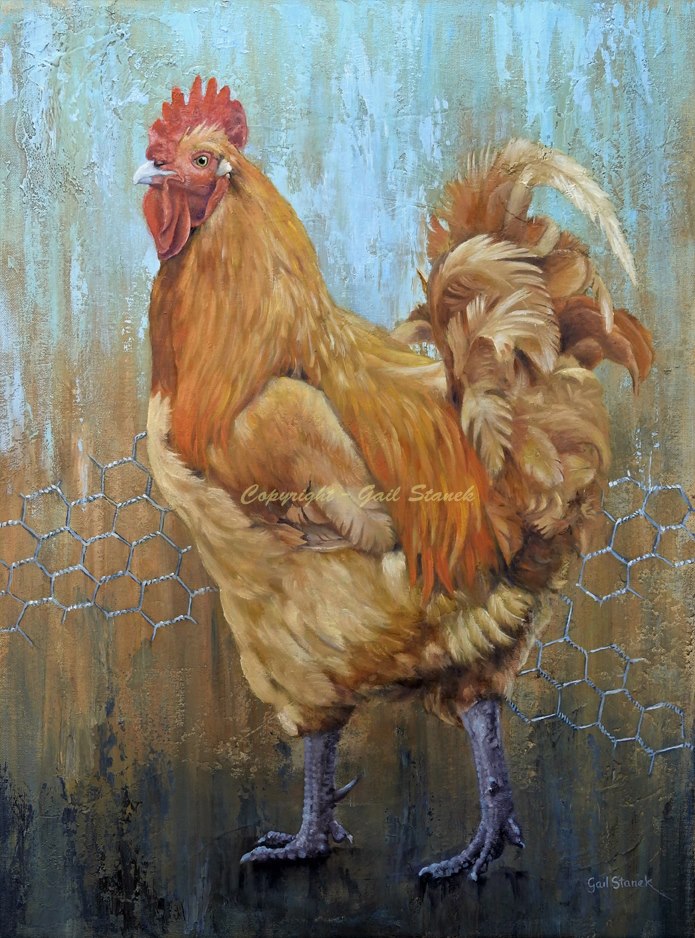 "Strut Your Stuff"

Orpington Rooster

Oil on Canvas

24" x 18"

Who doesn't like chickens?

Gail Stanek©
Designs and images on this website are the property of the artist and are subject to US copyright laws.

"Make My Day"

Juvinile Great Horned Owl

Oil on Canvas

24" x 18"

This little guy in a defensive pose reminds me of a gunslinger ready to draw!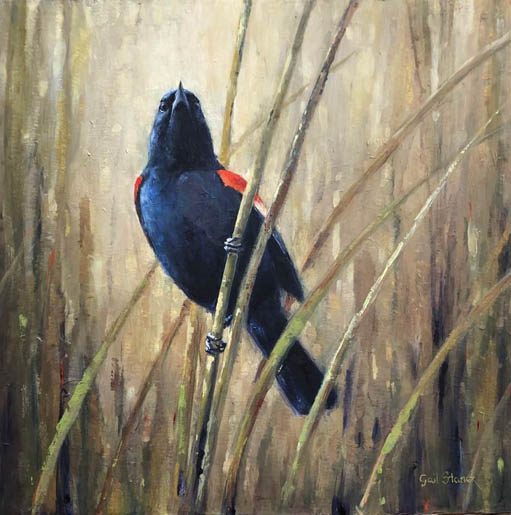 "Red-winged Blackbird"

Oil on Panel

11 1/2" x 11 3/4"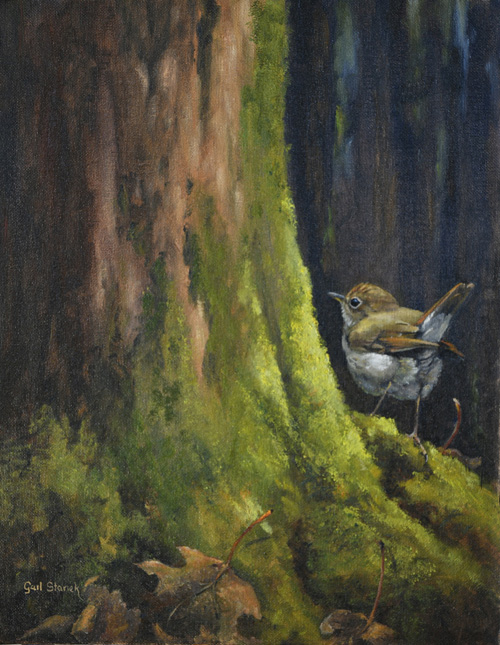 "Green Glow"

Hermit Thrush

Oil on Panel

14" x 11"